Fáilte go Cadhcáil Dhún Lúiche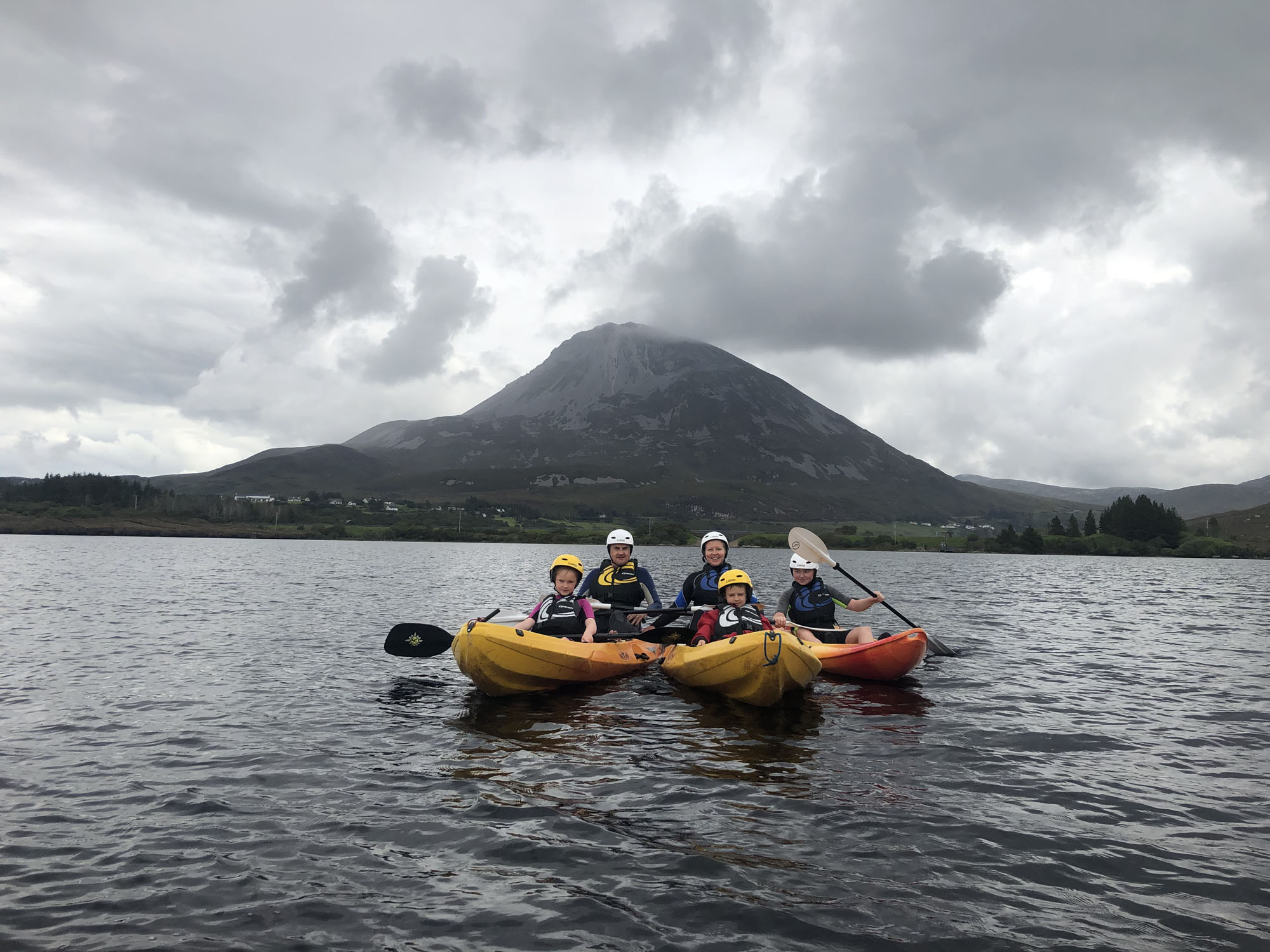 A unique experience
Dunlewey is set in the heart of the Gaeltacht surrounded by the stunning backdrop of Errigal and The Poison Glen.
We offer you the opportunity to not only experience the enjoyment of kayaking in this spectacular location but also learn about some of the myths, legends, local history and place names as old as the Irish language.
The following options are available, Kayak Trip and Walk to The Poison Glen, Sunset Paddle, Full Moon Paddle, Dark Sky Paddle, Family Treasure Trail and sessions run specific to your preference.
Sit on top kayaks are used so no experience required.
---
Tá Dún Lúiche suite i gcroílar na Gaeltachta agus cúlra fíorálainn an Earagail agus Gleann Neimhe thart orainn.
Bheirtear an deis duit ní amháin cleachtadh a fháil ar chadhcáil agus sult a bhaint as san áit ghalánta seo ach fosta cuid den mhiotaseoláiochta, na finscéalta agus an stair áitiúil a fhoghlaim chomh maith leis na logainmneacha atá chomh haosta leis an teanga Ghaeilge.
Tá na roghanna seo a leanas ar fáil: Turas Cadhcáil agus Siúlóid go Gleann Neimhe; Céaslóireacht le linn Lúi na Gréine; Céaslóireacht le linn Gealach Lán; Céaslóireacht le linn Spéir Dhorcha. Eagraítear Conair Taisce Teaghlaigh agus seisiúin atá ar leith do do rogha.
Baintear úsáid as cadhcanna a dtig le daoine suí ar barr agus mar sin de níl taithí ar bith de dhíth.
.
Kayaking Trips
Book a trip or give someone a perfect Christmas gift
Dunlewey in the Dark
Sunset & Moonlight kayaking
Dunlewey & the Poison Glen
a truly unique and memorable experience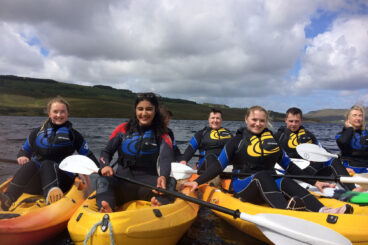 You will be kayaking in Dunlewey Lake with the iconic Errigal mountain and the stunning Poison Glen for company.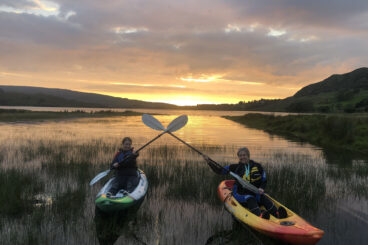 We are committed to Airbnb's COVID-19-related safety and cleaning guidelines - get in touch to find out more.
What our customers say...
Raivo
Brilliant experience, Joe is a very friendly, helpful man and a great guide if you're visiting Donegal. Brought us on a lovely walk and taught us loads about the area would definitely recommend to everyone!
Ainhoa
The kayaking with Joe was a great experience. When we arrived, Joe had everything ready for us. He helped us to feel confident before starting and all the way through the experience. He also shared some local knowledge and tips with us. The location is outstanding, great opportunity to enjoy the views from the lake and the fact it was just the two of us, made it more personal and enjoyable. Definitely recommend it if in the area and up for a little adventure.
Paul
Great day out on the lake with Joe. Felt very safe at all times. Joe has great knowledge of the area and is well able to have the craic also. Would reccomend to anyone.
Louise
We enjoyed this experience thoroughly. Location, equipment and our host Joe were all excellent and it was a nice amount of time to kayak for beginners. Joe was helpful, friendly and knowledgable. A fun energetic experience!
Linda
The whole kayaking experience was wonderful. Joe made me feel very comfortable and was a real pro. I couldn't recommend the experience. A1 and its really good value.
Querubin
Our first kayaking experience and it didn't disappoint. Joe was a good time keeper, well equipped and has a very engaging personality. The tour was informative yet fun. He's patient and gave tips on how to manouvre our kayaks correctly. Its well worth your money and will definitely recommend to anyone visiting the area!